Service Is Our Middle Name
Experience the ultimate in transportation comfort and customer satisfaction with All Valley Charters, your go-to rental charter bus service. Our team is dedicated to ensuring your charter bus adventure is seamless and enjoyable, from the moment you book to the end of your journey.
Sit back, relax, and let us take care of every detail. We specialize in rental charter buses and work closely with you to tailor your trip to your specific needs, exceeding your expectations.
Don't hesitate to contact us at 956-213-1181 or email allvalleycharters@hotmail.com for any questions or concerns.
Book your group's transportation with us today and let All Valley Charters make your trip unforgettable!
Safety First
At All Valley Charters, the safety of our customers is of the utmost importance. We understand that entrusting us with your rental charter bus needs is a big responsibility, and we take it very seriously.
That is why we make it our top priority to ensure that you and your group arrive at your destination safely. Our staff is trained to comply with strict safety measures, maximizing passenger safety.
Additionally, our fleet of rental charter buses is frequently inspected and maintained to meet the highest level of safety standards.
We want you to have peace of mind, knowing that your safety is our top priority.
rental charter bus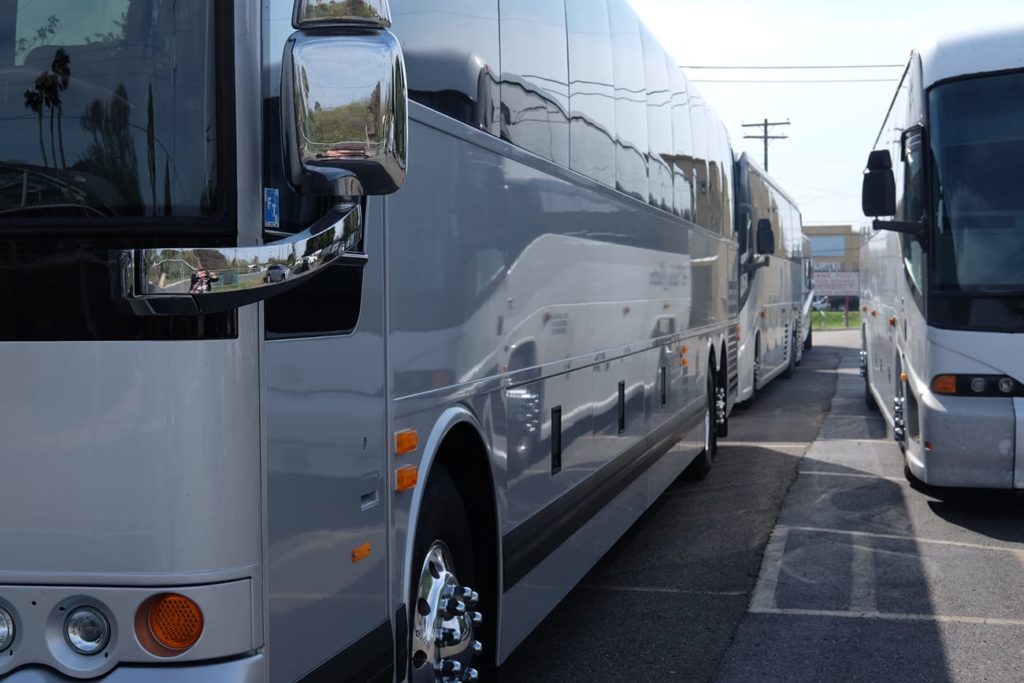 Start a Bus Charter Reservation
We suggest that you place your reservation as soon as you are aware of your travel plans to ensure availability. Rates are based on availability and may change, so book early to get the lowest rate for your trip.