Trip Planning
When to Book:
We recommend placing your reservation as soon as you have finalized your travel plans to ensure availability. Rates are subject to availability and may change, so booking early ensures you secure the lowest rate for your trip.
What Information You Need:
When contacting us via email, please provide the following information:
Contact information (name, mobile phone number, email address)
Date, time, and location of pickup
Date, time, and location of destination (including specific details)
Requests for pick-up and drop-off stops along your route
Any additional requests or special requirements
Your Quote:
Quotes are based on miles traveled, hours, or a daily route. For long-distance or interstate travel, the rate is usually quoted based on mileage.
Please note that regulations allow our drivers to drive a maximum of ten (10) hours per day with fifteen (15) hours of duty time. Drivers are required to have a minimum of eight (8) hours of rest between shifts.
If your trip involves overnight travel, it is necessary to provide a non-smoking room for your driver. Many hotels offer a complimentary room when reserving for large groups, so don't hesitate to inquire. Additionally, it's worth asking if the hotel has bus parking available.
The charter party is responsible for the driver's meals. It's good to know that many fast food restaurants provide a complimentary meal to the driver.
Selecting the Right Vehicle:
Charter Bus: Our charter buses or motor coaches can accommodate 55 or 56 passengers. They are the most popular choice for both short and long-distance travel. Each motor coach is ideal for large group transportation, including sporting events, corporate outings, school trips, and cross-country tours. Most buses are equipped with PA systems, reclining seats, overhead storage, and restrooms. WiFi coming soon.
Mini Bus: The mini bus holds up to 38 passengers and is perfect for small to medium-sized groups requiring a versatile vehicle. Common uses include shuttles, private parties, airport transportation, and even long-distance travel. The unit features overhead compartments for luggage storage and a rear luggage area. Please note that there is no restroom available on board.
One (1) Week Prior to Your Trip:
We will require your final itinerary, including a contact name and cell number. Please provide addresses, rest stop locations, and meal stops. Your driver will follow your itinerary.
If you need to make any last-minute changes to your itinerary, please contact our office directly.
The Day Before Your Trip:
The day before your trip, you will receive an email containing your driver's name and phone number for easy communication.
The Day of Your Trip:
On the day of your trip, our driver will arrive 15 minutes prior to the requested time. Please ensure that your group is ready at the pickup location on time. Our driver will assist in loading luggage onto the bus. We recommend using lavatories before boarding the bus.
Remember to update the "Trip Planning" page on the All Valley Charter website with the revised content and make any necessary formatting adjustments to match the website's style.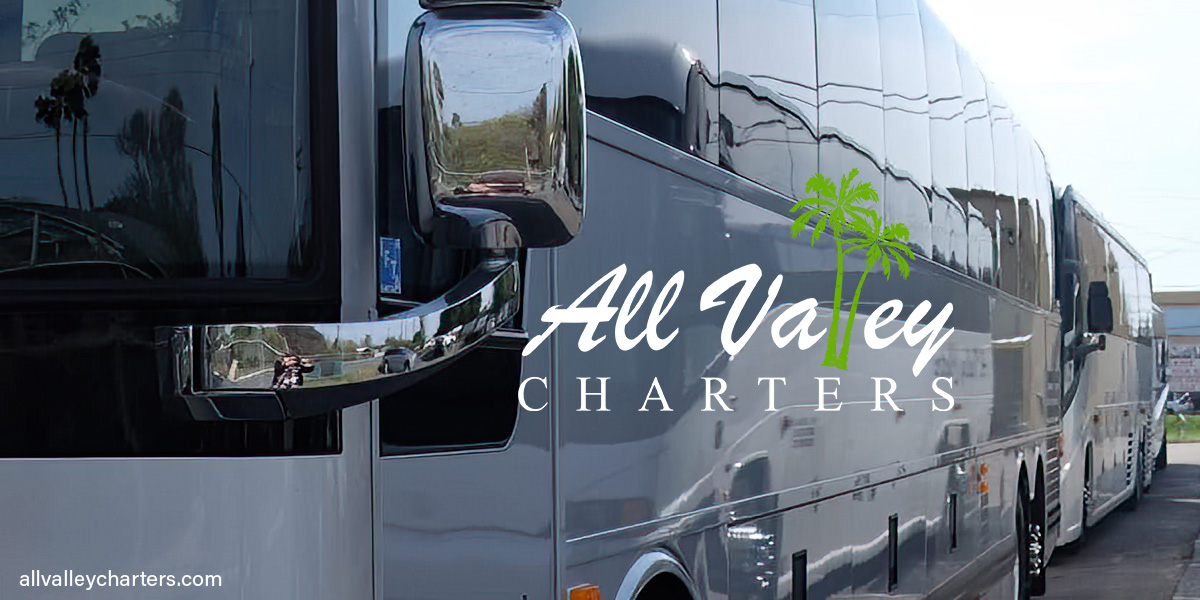 Start a Bus Charter Reservation
We suggest that you place your reservation as soon as you are aware of your travel plans to ensure availability. Rates are based on availability and may change, so book early to get the lowest rate for your trip.